We are SO excited to offer a new kindergarten program for the 2018-2019 school year.
This is a full-day, 5 day/week kindergarten program from 7:30 am – 4:30 pm, with school from 8:30 am – 2:30 pm. The 9-month cost of tuition is $5040.00 or $560.00 monthly. Space is limited to 15 students, so there is not a part-time price- but A and B kindergarten schedules are more than welcome to supplement your child's existing program. The kindergarten program is planned to start the day after Labor Day on Tuesday, September 4th. The program will be taught at our 16281 N Franklin Blvd center.



When children investigate, discover and play – they learn! That is why we are proud to teach the Creative Curriculum from Teaching Strategies- a research-based, teacher-recommended, whole-child focused approach to project-based learning in the kindergarten classroom. Watch this informational video to learn more about the Creative Curriculum for Kindergarten.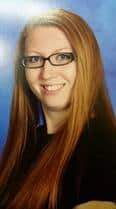 Please welcome our new kindergarten teacher, Mrs. Warren.
"Hello! My name is Gina Warren, and I am very excited to be the new kindergarten teacher at Kangaroo Clubhouse! I graduated from Corban University in 2013 with a bachelor's degree in elementary education, and taught prekindergarten in Washington for 5 years. While teaching prekindergarten, my classroom became NAEYC and QRIS certified.
It is such a privilege to watch children transform as they learn new social and academic skills! My favorite things to teach are reading and science because both allow the children to explore for themselves and make connections with the world around them."
​Please join us Thursday, August 16th from 6-8 pm and Friday, August 17th from 3-5 pm for a Meet & Greet with Gina- come with your questions and see the classroom!
Meet & Greet will be held at the Franklin center: 16281 N Franklin Blvd. Nampa, ID 83687.