We would like to invite you to a Donuts with Dad gathering Friday 6/15.
Who: Dads, Grandpas, Uncles or Brothers
What: We would like to thank all the important men in our student's lives for always supporting them! Donuts and juice/coffee will be served.
When/Where: Between 7-9 am at your drop off time on Friday 6/15

Dads Rock!
In honor of Father's Day, this poem is a reminder to all the daddies that you matter and that you are the whole wide world to your kiddos!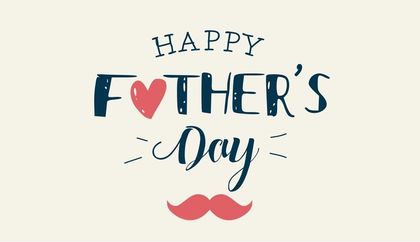 Daddy, I love you
For all that you do.
I'll kiss you and hug you
Because you love me, too.
You feed me and need me
to teach you to play.
So smile because I love you
on this and every single day!